Josh Dickens won our November Tournament on Sam Rayburn with 16.26 lbs, beating his closest rival Daniel Martin by nearly 4 lbs.  Daniel came in second with 12.32 lbs.  Third, fourth and fifth were within .5lbs of each other.  Andrew Whistler caught 10.98 lbs for third, Bill Gift was just below him with 10.96 lbs and Derick Myers came in fifth with 10.58 lbs.
Day one big bass was caught by Josh Dickens with 4.60 lbs and second was Thomas Anderson with 4.17 lbs.
Day two big bass was Thyron Curry with 4.74 lbs and second was Jimmy Sheehy with 2.51 lbs.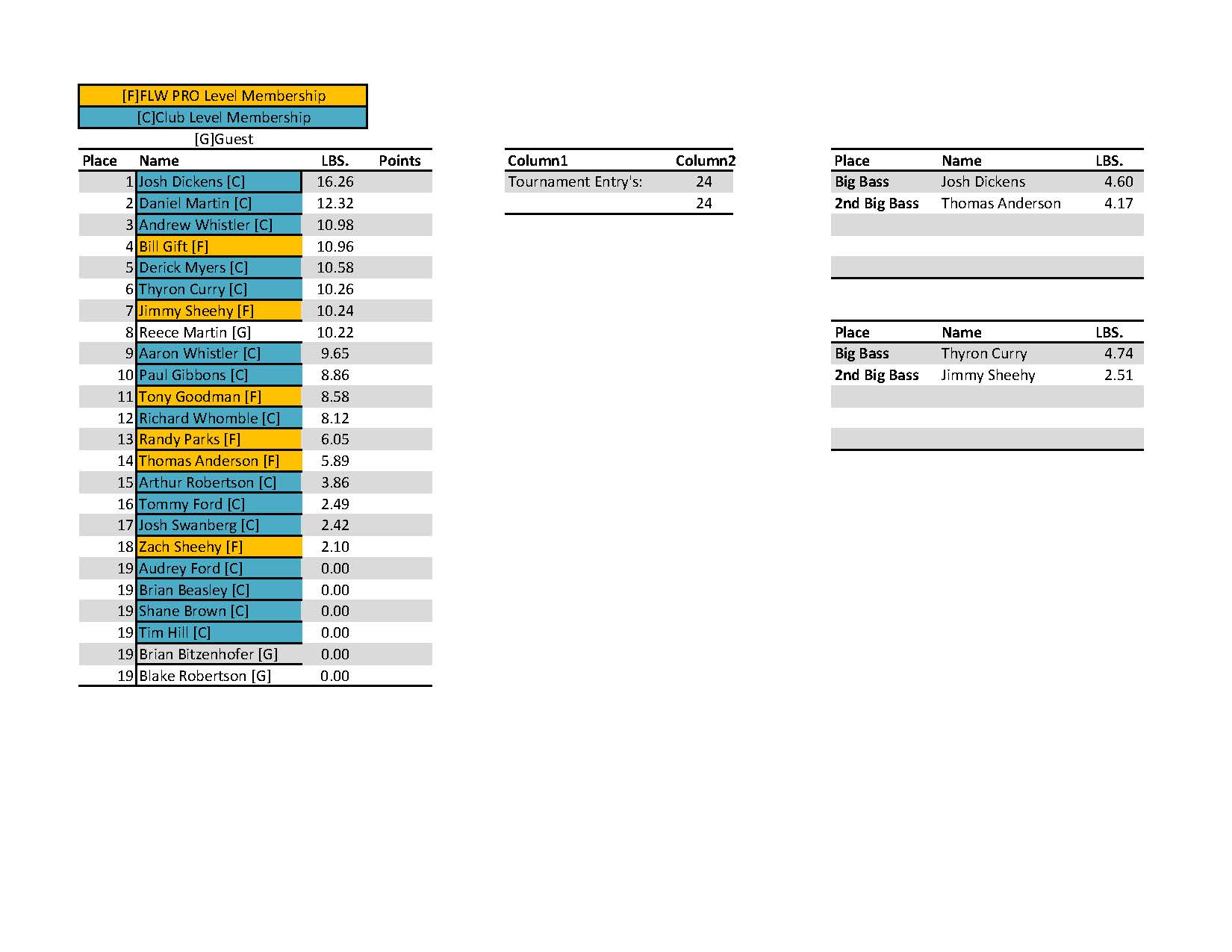 Below is the status of the 7lb+ Big Bass Side Pot after the November tournament.