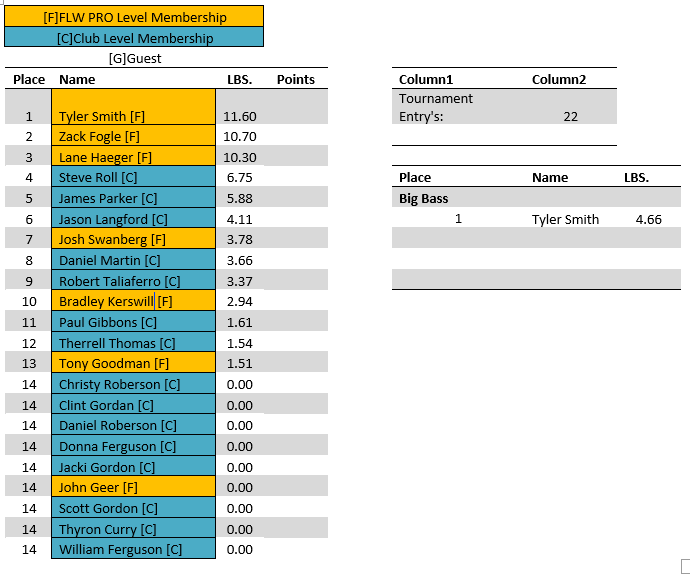 The above graph shows the winner for the Monthly tournament.  Congratulations Tyler Smith.  This is the official 2023 Results regarding AOY and season points.
Tournament Details
Lake Level:
Full - Data unpublished
Water Temperature:
Roughy 70-72 degrees
Weather Conditions: 
SATURDAY: 66-86 Degree air temperatures; S to SSE (to W late day) Winds 5-12 MPH
SUNDAY: 46-69.8 Degree air temperatures; N to NW Winds 0-10 MPH
CLUB CHAMPIONSHIP DETAILS BELOW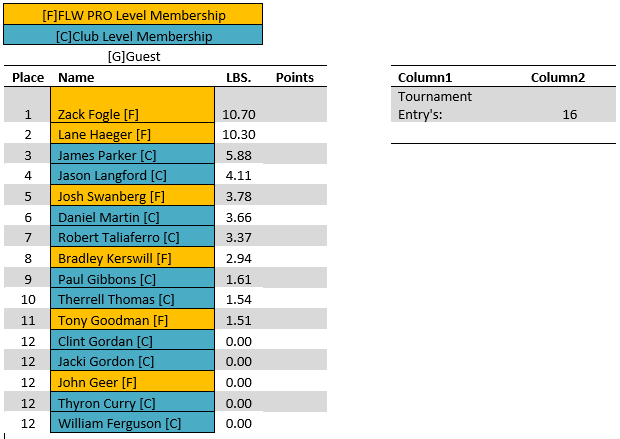 This graph shows the club championship standings based on 2022 entries.  Congratulations Zack Fogle for your win.  Lane Haeger right behind in second place.  James Parker and Jason Langford will wrap up the top 4 finishers.